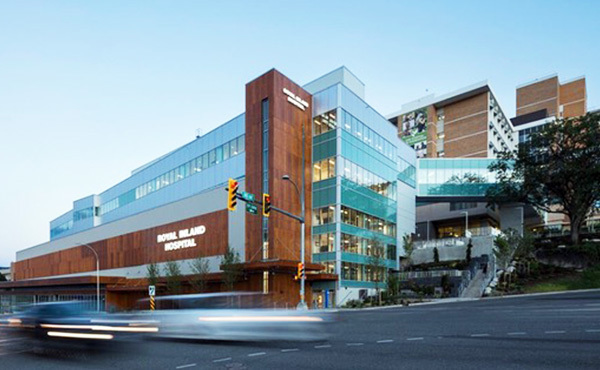 We have been involved in the Penticton Regional Hospital Patient Care Tower Project with the EllisDon team since 2016. Our greatest win from this project has been our ability to further develop and improve upon our innovative pre-fabrication systems, and further solidify ourselves as strong, dynamic mechanical contractors in the P3 marketplace. In 2017, we partnered again with EllisDon as part of the procurement process with Partnerships BC and the Interior Health Authority in pursuit of the Royal Island Hospital Patient Care Tower Project in Kamloops.
We are proud to announce that our team has been selected as a preferred proponent on this project
As this has been a 12 month process, we are elated to receive this news. This project will be larger than Penticton Hospital in scope. We plan to utilize even more innovations and take our lessons learned from PRH to ensure successful project delivery. The new Patient Care Tower is a 9 storey tower which will include surgical services, three levels of inpatient units, mental health services, maternal and child services, ambulatory care, a helipad and underground parking. This is a long-awaited addition to Royal Inland campus and for the Kamloops community.
Congratulations to the entire procurement team!