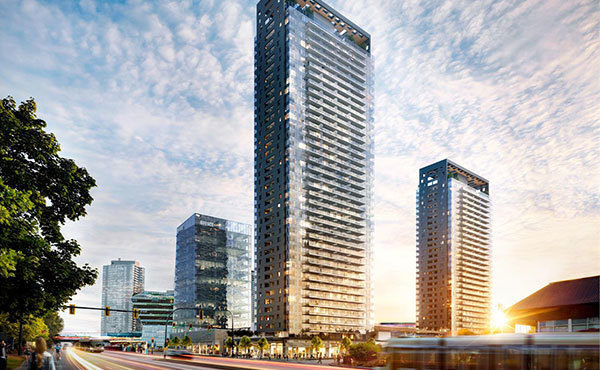 We are pleased to announce that Pitt Meadows Plumbing has been awarded the mechanical contract for the King George Hub. The size of this project is similar to that of the Penticton Regional Hospital Care Tower Project.
We participated in the first phase a few years ago in completing the Coast Capital Building – which we won a Silver Award of Excellence for. This project will encompass 800 residential units that will surround the King George Station.
King George Hub is a four-phase, mixed-use, transit-oriented community that has begun to evolve the downtown core of Surrey – British Columbia's fastest-growing and second largest city. With Phase A now complete, the innovative Coast Capital Savings Help Headquarters office building stands proudly as a landmark for Surrey City Centre.

Located directly adjacent to the Expo Line's King George Station and two proposed light rail train stations connecting to Newton and Langley City Centre, King George Hub will provide approximately 100,000 square-feet of pedestrian-friendly retail, 495,000 square-feet of sustainable office space and 1,200 residential units upon completion of all four phases. This unique spectrum of retail, office and residential uses at King George Hub will continue to transform Surrey City Centre while adding vibrancy and security to the neighbourhood surrounding King George Station.
A sincere congratulations to the Pursuit Team for this massive win!