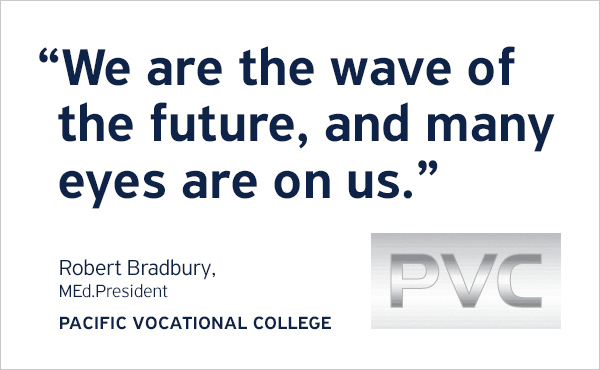 Pitt Meadows Plumbing is proud to announce a new school partnership initiative with Pacific Vocational College. Our Pitt Meadows Plumbing offices in Maple Ridge is now a satellite campus for the program.
"Pacific Vocational College Ltd. is a privately owned technical training college for Plumbing, Sprinklerfitting, Gasfitting and Steamfitting. We offer the best Piping Trades Training available with the needs of the Employers and the Apprentices in mind. You'll be taught by North America's finest instructors."
This exciting and innovative program is the first of its kind for the piping trades and we are excited to be a part of this project and to see where this opportunity will take our apprentices.
"We are the wave of the future and many eyes are on us".
– Robert Bradbury MEd. President, Pacific Vocational College)