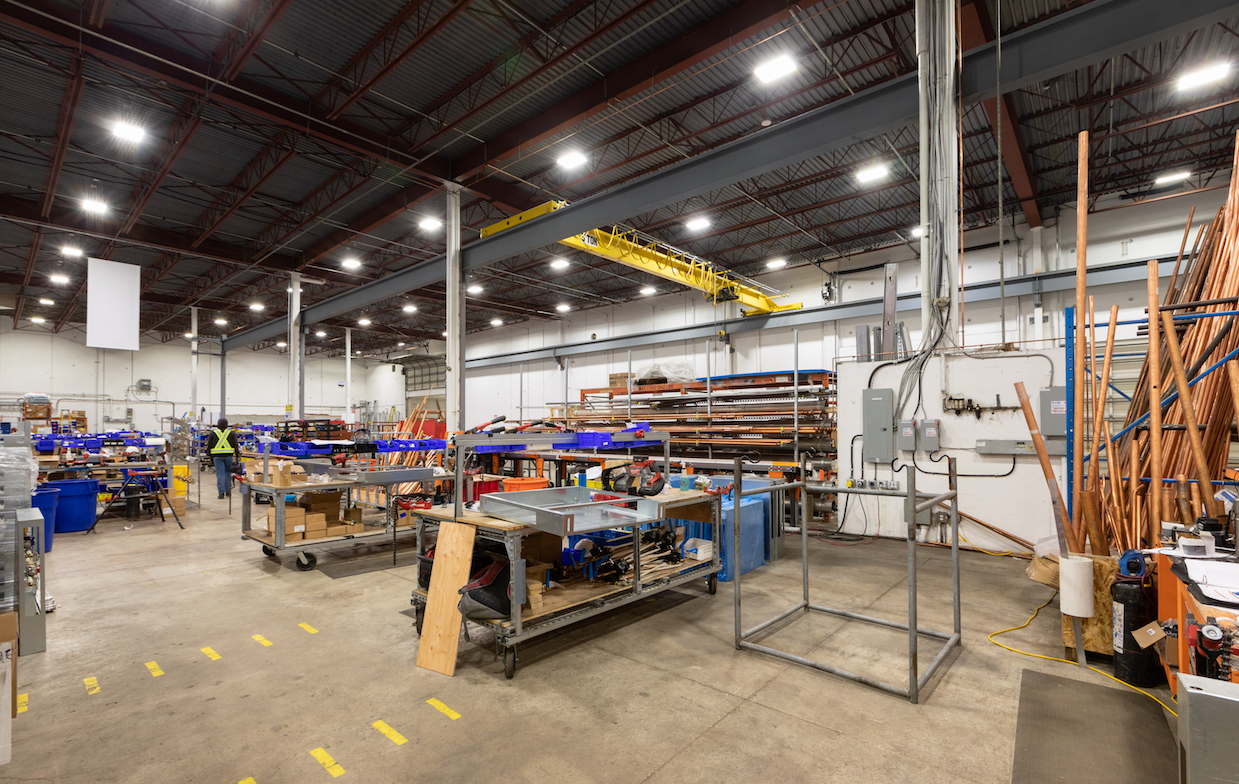 To all our valued clients, partners, sub-trades, and vendors:
We, at Pitt Meadows Plumbing, are watching the spread of the COVID-19 virus very carefully. Like you, we are concerned about the spread of the virus into our communities, and we are taking steps to protect the health and safety of our staff and their families. And, at the same time, we are also concerned about the potential impacts of this virus on our job sites, and our shop facility, as that would have far reaching consequences for all of us.
As a result, we have been making changes to our normal operations to allow us to continue to provide the same high level of excellence in the design, fabrication, and installation of mechanical systems.
We wanted to share some of these changes with you:
• Based on the advice of medical professionals, we have implemented protocols to ensure that social distancing is taking place, as much as possible, in our office, on our job sites, and in our shop. One specific measure we are taking is that we have asked our staff to not attending meetings in person. We are asking all our clients, partners, sub-trades, and vendors to use web-conferencing and teleconferencing as required. We recognize that this may cause some disruptions on site, but, during this time, we believe this is the prudent thing to do.
• We have locked down our main office and will no longer be accepting visitors. However, we will have someone answering the phones and directing calls between the hours of 8am and 4pm each day.
• We have also segregated the different floors in our office to keep our employees separated from one another to avoid the potential spread of the virus. And, we have advised our employees that don't normally work in the office or the shop to not visit the shop or the office for any reason.
• Many of our employees are unable to work from home due to the nature of their work, but, for those employees that can work remotely, we have asked them to do so. PMP made the switch to cloud-based computing over the last two years so we have the technology to allow certain staff to work from home and this option is being implemented. Those staff that are working remotely, will be available by email or by mobile phone until further notice. Most of our senior staff list their mobile phone numbers on their e-mail signatures, or you can call the office and our receptionist will re-direct your call.
• Our staff members that are integral to site and shop operations will continue to be engaged in those operations, but will be following established protocols for safety, social distancing, and hygiene.
• Any skeleton staff who remain in the office are following all personal hygiene recommendations and we are implementing more stringent levels of office cleaning and disinfection. All other office and administrative staff are working remotely.
• We have suspended all non-essential travel and staff members returning from international locations have been asked to self-isolate for 14 days.
• We continue to work with our clients to follow all protocols that have been established on our sites to ensure that construction continues during this crisis.
As the situation changes, we will continue to update our protocols as required given that our intention is to continue to keep our shop and our job sites functioning in the midst of this crisis.
Thank-you for your continued partnership with us as we all navigate the road ahead.
Best regards,
James Zelinski
Chief Administrative Officer
Pitt Meadows Plumbing & Mechanical Systems